ZipZapZop.com 052405: TeleDeutsch teaching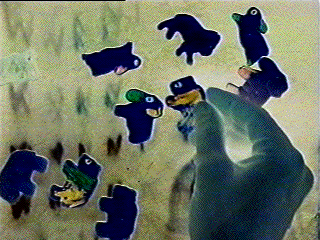 watch this episode
ZipZapZop Daily: Tips, News and Entertainment for the Brave New World.
Hosted by Clark Saturn, recorded (mostly) live in New York City.

ZipZapZop 052405 Topics:

•I used to teach high school German and elementary Geography via the Denver Public School's cable access channel for their Distance Learning Network. I helped start the whole thing, back in 1994. Well, here are some of the things I did for the high school German class.
Comments:
Clark,
That has got to be one of the funniest things I have seen in ages. You are hilarious!
Keep it going..
Take the camera outside a few times
for me..
DC
Post a Comment
Links to this post:
<< Home