ZipZapZop.com 071305: MSHJ, Übel Knübel, RB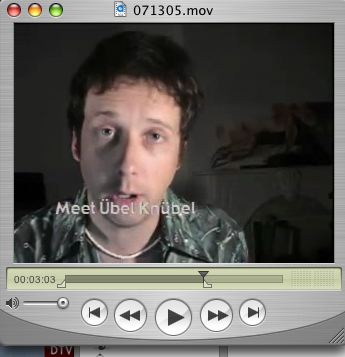 watch this episode
ZipZapZop Daily: Tips, News and Entertainment for the Brave New World.
Hosted by Clark Saturn, recorded (mostly) live in New York City.

ZipZapZop 071305 Topics:
Microsoft All-in-One Keyboard does it all, gets Bill G free HJ

Clark is a failed Weather Man (or Rocketboom decided not to do weather). I finally got around to pasting in some old vids I made and submitted. What do you think?

Meet Übel Knübel. I teach German to high school students in Colorado over the internet. To do this, I make a lot of videos. This is one of the mini-series, starring my Evel Kneivel doll and the devil. Music from Socks and Sandals. More to come...


Tao Te Ching #29

My apologies for today's episode being late and long. But hopefully you'll light up like a pinball machine and it'll pay off in silver dollars. On a tech note, you may notice the videos downloading more quickly for the current week. I have decided to only use the Internet Archive for the old episodes because it's so slow. Therefore, the current week should load pretty quickly and older archives will tend to be more slow. Oh, and the feed to get this each day automatically in My Yahoo, MSN, or with FireAnt, etc. is: http://feeds.feedburner.com/clarksworld

Cheers!