ZipZapZop.com 071905: Übel Knübels Welt #2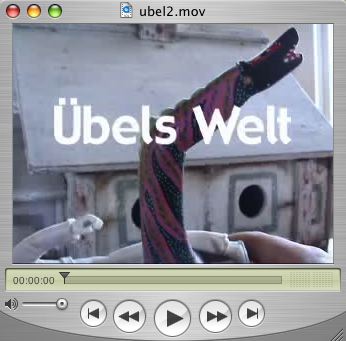 watch this episode
ZipZapZop Daily: Tips, News and Entertainment for the Brave New World.
Hosted by Clark Saturn, recorded (mostly) live in New York City.

Today's ZipZapZop.com topics:
Yesterday, in Episode 1 we were introduced to Übel's family. Today, Übel Knübel hurts his back while riding Langhals.

Click the movie or here to see the translation.

Warning, there may be graphic doll kissing action in today's episode.

ZipZapZop.com PayPal Tip Jar (thanks for your support!)