ZipZapZop.com 072205: Treovid, Green Juice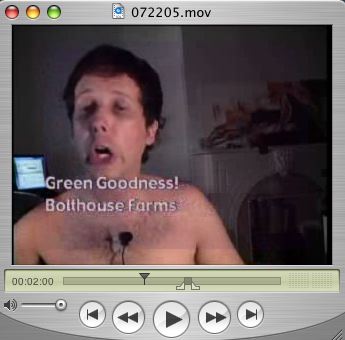 watch this episode
ZipZapZop Daily: Tips, News and Entertainment for the Brave New World.
Hosted by Clark Saturn, recorded (mostly) live in New York City.

Today's ZipZapZop.com topics:
<>

<><>Socks and Sandals is playing a live set in Williamsburg, Brooklyn this Saturday. Check the website for details on this audio / video extravaganza.
ZipZapZop.com PayPal Tip Jar (thanks for your support!)
Comments:
OK, so this is my first comment to you, but I have been watching your videos for awhile now. This is in reference to every one of them... awesome!! You make me laugh everyday, thanks!
Post a Comment
Links to this post:
<< Home