ZipZapZop.com 070805: MNPLS Part 1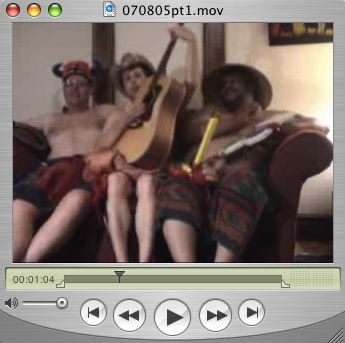 watch this episode
ZipZapZop Daily: Tips, News and Entertainment for the Brave New World.
Hosted by Clark Saturn, recorded (mostly) live in New York City.

ZipZapZop 070805 PART 1: Topics:
PART 1:

Special holiday report: Recorded live in Minneapolis, co-starring Peter Victorine and Steven Buddha Root

Blaine, MN: Metro Gun Club field trip with Joe Bruhjell


Peter and Clark sing Norwegian-style grace

by the way, check out:
Comments:
First of all, it was really cool to meet you at Vloggercue ... I'm pinching myself ... Nice video ... I only wish I could have joined you on the couch ...
Post a Comment
Links to this post:
<< Home