ZipZapZop.com 071205: White Tea, Pools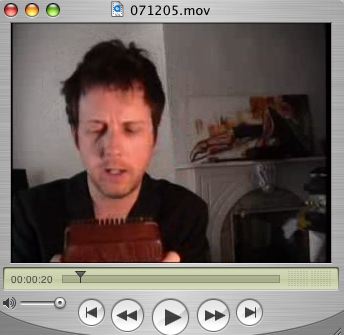 watch this episode
ZipZapZop Daily: Tips, News and Entertainment for the Brave New World.
Hosted by Clark Saturn, recorded (mostly) live in New York City.

ZipZapZop 071205 Topics:
NYC: FREE Swimming Pools, Brooklyn Botanic Garden Tuesdays FREE
White Tea rocks, as anti-carcinogen, this dude loves it, as well as this dude, and also Moby, and these people sell it.

Remember to brew it shorter than other teas and water should be a little less hot than boiling, according to republic of tea. Apparently, Silver Needle is like the Purple Haze of teas, like totally dank, and killer white buds. I saw it at my favorite place to buy tea in ChinaTown, "Kam Man" department store on Canal St. somewhere around Catherine or Mott, for about $50 a pound.

I'm going to experiment with making white sun tea, by brewing it in a clear bottle in cold water in the sun for a few hours. I think it will be funk dilly icious. Please leave your tea tips, recipes, and comments in the comment section below.


Tao Te Ching #28



Comments:
I'm afraid I will be unable to take advantage of the free swimming pools, but we do have all sorts of free rivers around here, and don't think I didn't notice that "hello blinking cursor", being a lip reader ... another great one ...
Hey, cool vlog. I've never seen such a "Blog". It's very interesting, and you are in my iTunes Podcast list. And thank you for your German at the end :D.
Post a Comment
Links to this post:
<< Home