ZipZapZop.com 060105: Potty Parity, Tech News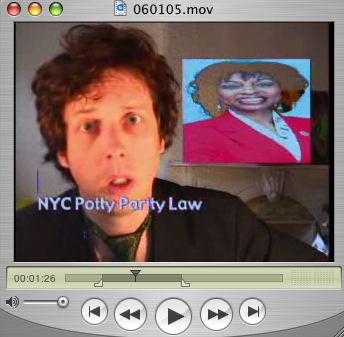 watch this episode
ZipZapZop Daily: Tips, News and Entertainment for the Brave New World.
Hosted by Clark Saturn, recorded (mostly) live in New York City.

ZipZapZop 060105 Topics:

•NYC Potty Parity Law
•Toyota Robots are very nice
•Reuters discovers "portable computing" and need for more batteries
•Tao Te Ching #8

Sorry, the meditation session will have to wait til Naked Friday. And Thanks for your comments!

Comments:
Hi again dude. Wanted to ask you if by any chance there is a way to contact you by e-mail ? Oh, and you sound like Devendra Banhart in your opening song, that's cool ! Keep it up ! Mike from Paris, FRA.
Post a Comment
Links to this post:
<< Home