ZipZapZop.com 060905: Field Trip-Treo 650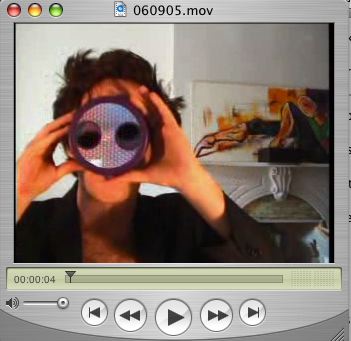 watch this episode
ZipZapZop Daily: Tips, News and Entertainment for the Brave New World.
Hosted by Clark Saturn, recorded (mostly) live in New York City.

ZipZapZop 060905 Topics:

Today, after our daily Tao Te Ching reading, we take a field trip to the subway with my Treo 650 phone video. Several times years ago I would see this guy singing in the F train subway station at 14th street, and I'd let 3-4 trains pass while I'd sit and listen as he would stand there and pour his heart and soul out. He seemed to be playing and singing from some depth I found fascinating. I think a lot of people passing by find him scary, but I loved his rendition of Neil Young's Helpless and found it a little heartbreaking. Well, the other day, I stepped out and was about to leave when I heard some guitar. I glanced down and thought, nah, it's not him. Then I did a double take. He had cut his hair real short, and there he stood playing Helpless. So I got what I could with my Treo650. Which isn't much, and the audio is particularly crappy, but hopefully you'll be able to see a little of what I saw in him. I was really glad he's still ticking.



Comments:
Dude, your spot on the web is priceless. May the Tao bless this technology which allows me to keep my solar plexus warm under the grey sky of Paris. Thank you very much Clark. Have a good one.
Post a Comment
Links to this post:
<< Home