ZipZapZop.com 061005: Disposable DV, Garbage, Rich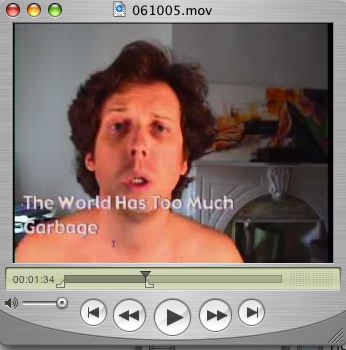 watch this episode
ZipZapZop Daily: Tips, News and Entertainment for the Brave New World.
Hosted by Clark Saturn, recorded (mostly) live in New York City.

ZipZapZop 061005 Topics:

Tao Te Ching

Meet my wife



Comments:
Man... if you don't bring back the 60's and 70's for me... and that's a big compliment from my end.
How do you choose the news event of the day? Is there a set of criteria you use? Don't get me wrong, I like what you choose... I'm just curious about how you do it?
You have a beauty weekend too!
DU
Post a Comment
Links to this post:
<< Home