ZipZapZop.com 060205: G-String Juicing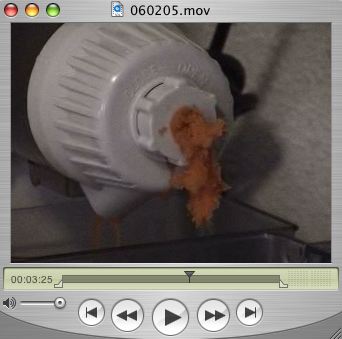 watch this episode
ZipZapZop Daily: Tips, News and Entertainment for the Brave New World.
Hosted by Clark Saturn, recorded (mostly) live in New York City.

ZipZapZop 060205 Topics:

Sorry, the video/audio is out of sync today, didn't have time to fix it. And it's a bit long, too. Almost 6 minutes.
P.S. If anyone was subscribed to the feed: http://feeds.feedburner.com/zipzapzop/ that feed is no longer in service. The official feed is http://feeds.feedburner.com/clarksworld/ as you see linked on the right. This seems to work with fireANT and My Yahoo pretty well.

Comments:
oh yeah, also, the audio and video got out of synch at the beginning and I tried starting over a few times and it didn't seem to fix the problem, not sure if it was the download or the video - might check it ...
Post a Comment
Links to this post:
<< Home