ZipZapZop.com 062005: The Tao of Dulcolax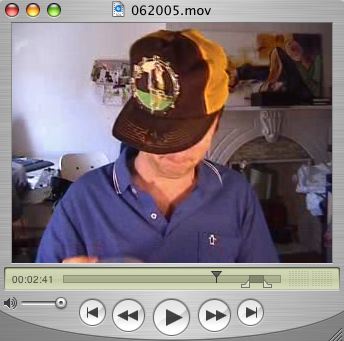 watch this episode
ZipZapZop Daily: Tips, News and Entertainment for the Brave New World.
Hosted by Clark Saturn, recorded (mostly) live in New York City.

Today's ZipZapZop.com topics:
Indian food, 1.5, dulcolax

Tao Te Ching #20 (one of my favorites)

Comments:
first of all ... COOL HAT! ... 2nd of all, I watch a lot of vlogs and this is my favorite ... this is the one I would send people too, if they wanted to know what a vlog is ... no kidding ... really entertaining!
Post a Comment
Links to this post:
<< Home