ZipZapZop.com 062305: Joyrides, Birthday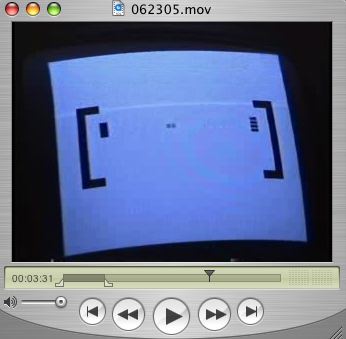 watch this episode
ZipZapZop Daily: Tips, News and Entertainment for the Brave New World.
Hosted by Clark Saturn, recorded (mostly) live in New York City.

ZipZapZop 062305 Topics:

I figured out why the audio keeps getting off. It's when I click on my web browser during recording. Anyway, this one continues to look like a bad foreign movie dub. Today is naked friday. Sorry I haven't been able to answer more comments, but keep em coming!

Viewer Mail: Starfire: Who is Clark Saturn?

Birthday: 626=36. Yeah, unbelievable. Do I really have to grow up and get a real job?



Comments:
I have no clue what time zone you are in, you might be in Hawaii for all I know, and NO, I won't do a simple search on your site. When asking "Who is Clark Saturn" gives that kind of answer, I don't want to know the answer to "Hey, what is your time zone?!"
In EITHER case, Happy Birthday! The Sun Is Shining here in Bergen (where it usually rains), just for you. I see an aeroplane zapping over the sky, visible between the low clouds.
Happy Birthday; I hope you have a great great day!
And I love your vlog, man. Keep rocking.
Raymond / dltq.blogs.com
Post a Comment
Links to this post:
<< Home