ZipZapZop.com 062805: Craigslist, Epicurious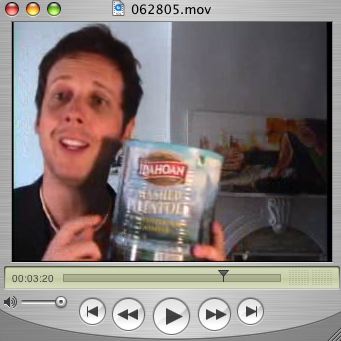 watch this episode
ZipZapZop Daily: Tips, News and Entertainment for the Brave New World.
Hosted by Clark Saturn, recorded (mostly) live in New York City.

ZipZapZop 062805 Topics:
NOTE: Sorry so late these days!

Comments:
if you are checking out vlogs be sure to watch
Tiki Bar TV
It is soo goood.
shit you mean craiglist is now owned by corporate conclownmerate whores?
damnnnnn now i have to find my ladies from lavalife or something
Looking for new apartments I saw a post similar to your at this
craiglist tampa
site. Its wild how they are about the same thing!
have a great day!!
Post a Comment
Links to this post:
<< Home