ZipZapZop.com 063005: Acme Chest Fur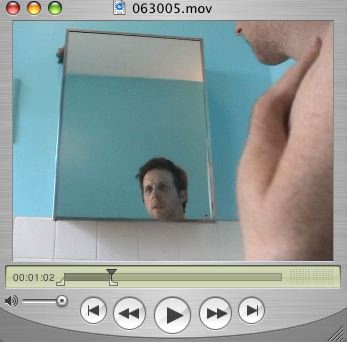 watch this episode
ZipZapZop Daily: Tips, News and Entertainment for the Brave New World.
Hosted by Clark Saturn, recorded (mostly) live in New York City.

ZipZapZop RERUN from 063005 Topics:
The New Heart-Shaped Acme Chest Fur for Naked Friday (featuring a preview of a forthcoming serious vlog entry entitled "I am man")


4th of July firecracker game

Steven the Buddha Root goes mini-apple


Tao Te Ching #26

Have a rockin weekend, and holiday, see you sometime next week. Beautiful music today "Needle in the Hay" from Elliot Smith, Donna Summer "i feel love"...

by the way, check out:
Comments:
I'm subscribed through ANT. In the text portion, the embedded video also loads. You may want to look into this to save bandwidth.
Post a Comment
Links to this post:
<< Home