ZipZapZop.com 052705: Car Thief rerun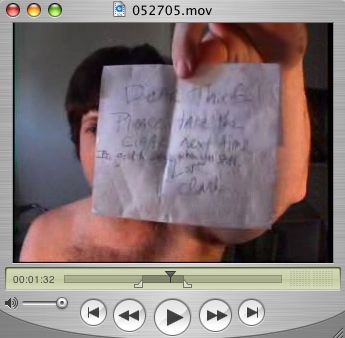 watch this episode
ZipZapZop Daily: Tips, News and Entertainment for the Brave New World.
Hosted by Clark Saturn, recorded (mostly) live in New York City.

ZipZapZop Reruns! 052705 Topics:

•Lost in Space or Found in Space?
•the actual note to said thief
•Tao Te Ching #6
•Socks and Sandals at the Bunker/Subtonic: note: this is a rerun from 27 may 05.
The next 2 weeks, therre will be reruns of some of my favorite episodes since ZipZapZop began, I hope you enjoy as I do....