ZipZapZop.com 060705: The Brain, Crowe, Chronic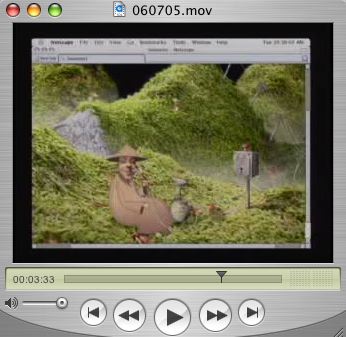 watch this episode
ZipZapZop Daily: Tips, News and Entertainment for the Brave New World.
Hosted by Clark Saturn, recorded (mostly) live in New York City.

ZipZapZop 060705 Topics:
Shout out to my homies @ Neurological Researchers at Henry Ford Hospital, Detroit



Russell Crowe IS Cinderella Man

Tao Te Ching #11
Comments:
I was just checking that Polyphonic Spree site earlier today, and now I see you mentioning on your vlog. WOOO FATE or something.
I linked you on my lame-ass videoblog and subscribed to your feed, I hope more people check you out. It's like wacky RocketBoom. Nothing against RB, but I like your ramblings better than news and news-satire. If Andrew reads this, I STILL WATCH RB.
This is probably one of the best new vlogs right now.
Post a Comment
Links to this post:
<< Home